Gaynell Rogers has worked for more than 30 years in the entertainment business as a manager, marketing consultant and publicist.   She currently manages National Medal of Arts Recipient Ramblin' Jack Elliott, producer/slide guitarist Roy Rogers and has a music marketing and publicity company Press and Release Entertainment.  Gaynell has also served as Head of Film Publicity at Pixar Animation Studios working on the publicity for "The Incredibles."  in addition to implementing marketing set ups for the movie "Cars".   She has also lent her senior publicity skills to Lucasfilm Ltd.  She is currently on the national board of The Blues Foundation in Memphis.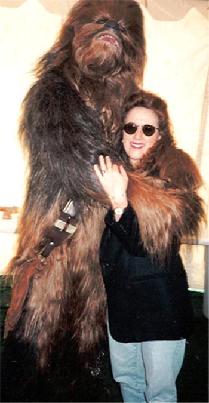 Gaynell is married to the Grammy and W.C. Handy award nominated slide guitarist and producer Roy Rogers.  She's become well known for her Southern food and hospitality over her years in the national blues music community.  At her Marin retreat in California she has entertained such musical legends as John Lee Hooker,  Steve Miller, Bonnie Raitt, Marcia Ball, Taj Mahal, Charlie Musselwhite, and Maria Muldaur - among others.
After a bout with breast and colon cancer, Gaynell had an "ah-ha" moment and decided to return to her main passion, cooking.  Gaynell is now a Certified Natural Chef, a graduate of Bauman College of Holistic Nutrition and Culinary Arts in California and has trained in Italy at Tutti A Tavola (Come to the Table), a Tuscan cooking school in three different courses.  She has also studied organic and natural foods with Margaret Malone, a revered founder of the Millie's and the Millennium organic restaurants in the San Francisco Bay Area.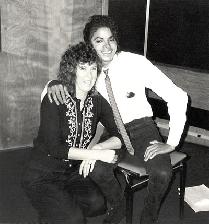 Her first professional cooking job was in Atlanta, Georgia, at age 23, when she was a private chef for the Riches family, owners of the upscale Riches department store.  They discovered her culinary expertise at a dinner party she catered for an artist friend at The High Museum of Art.
In addition to working primarily in music and film publicity Gaynell has also worked as a publicist in the food industry at key national conferences including the Fancy Food Shows in New York and San Francisco and the Food & Wine Classic in Aspen, Colorado.  In 2005 she co-founded an all-organic bakery, Rustic Bakery in Larkspur, California.  Projects and clients she has worked with in the food industry include La Tempesta Biscotti, Food & Wine, and Gourmet magazines, Scharffenberger Cellars, and the beautiful Lascaux restaurant in downtown San Francisco.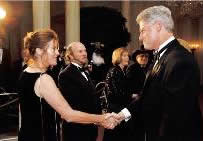 Gaynell is currently working on her all natural Southern cookbook, which she knows is a total oxymoron.  The working title for the first book is 'Gaynell's Kitchen:  Natural Down Home Cooking from A Wayward Southern Belle."